Eco-friendly cleaning products, or biodegradable cleaning products, as they are often times labelled are special cleaning products that will not only leave your home sparkling clean and properly disinfected, but they will also do it while protecting the environment.
In the last few years, more and more eco-friendly cleaning product companies have manufactured top quality green cleaning products, allowing consumers to enjoy more shopping options than ever. Are all these biodegradable cleaning products as eco-friendly, green, organic, and safe as their labels claim to be? Let's find out together! But first…
What Are Biodegradable Cleaning Products?
The majority of people think that when they read "biodegradable" or "eco-friendly" on a product label, the respective product is, automatically, only made from natural and organic ingredients. This would make it entirely safe to use around humans, pets, and it would also mean that the product would have zero harmful effects on the environment. Unfortunately, this is not always true with some products.
At the moment, there is no government organization that can stand behind the labels that claim the respective household cleaning products are, in fact, 100% biodegradable, made from all-organic and all-natural ingredients. This would translate to the fact that nothing can prevent manufacturing companies from actually making these false claims and writing them down on their labels.
The term "biodegradable" has been largely discussed and explained in another article you can find on our website. In short, it refers to something that is made from natural ingredients that will eventually return into the soil without negatively impacting the planet, in a number of days, months, or years. 
When referring to biodegradable cleaning products, we could be speaking about cleaners that are safe to use and dispose of in nature, as they will not impact the planet in any way.
What to Look For In the Best Green Cleaning Products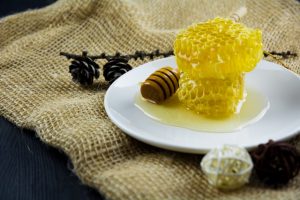 There are a series of features and elements that consumers can keep a close eye on when doing their shopping for environmentally-friendly cleaning products, whether online or offline, in stores. 
We are going to discuss a few of the most important of them in the next few lines and hopefully teach you how to make a more informed and better inspired decision.  
Look For The Design for the Environment Labels
The EPA, short for the Environmental Protection Agency has introduced the so-called Design for the Environment or DfE label on cleaning products. The meaning behind this label is the fact that the products have been manufactured using the safest ingredients possible. 
The EPA has completed detailed ingredient comparisons for ingredients belonging to the same classes. This means surfactant were compared to surfactants and solvents to solvents. Only the top scoring ingredients in each of these classes were able to qualify for these special labels. The DfE label has managed to cut the use of harmful chemicals affecting the planet by more than 183 million in 2006.
Green Seal Stamps
Green Seal is an independent non-profit organization that has created a special stamp which stands for officially recognizing products that are safe to use from an environmental point of view. Green Seal is known for having some of the highest standards on the planet when it comes to organic cleaning products, even when compared to the previously mentioned DfE labels. 
One issue you will need to consider here is the fact that while some of the largest companies on the globe like like Johnson and Johnson will display this seal on some products, smaller manufacturers will not do it. As a consumer, you should learn not to automatically assume that simply because a product carries one of these seals, it is also better compared to other products on the shelves.
Things to Avoid When Buying Biodegradable Cleaning Products
One of the most important things that you should keep a close eye on when buying new eco-friendly cleaning products that are safe for the environment are the ingredients that you should avoid. Since the main reason why you are looking to buy eco-friendly cleaners in the first place s precisely their safe and organic ingredients that are safe for you, your family, pets, plants, and the planet, it would seem only logical to pay close attention to the ingredients on the label. 
Namely, pay attention to the ingredients that you will should actually avoid, such as ammonia, D-limonene, glycol ethers, butyl CELLOSOLVE, Alkylphenol ethoxylates, chlorine bleach, DEA or Diethanolamine, NPEs or nonylphenols (NPEs), phosphates, terpenes, sodium hydroxide, ingredients that contain petroleum, tricolsan, SLES or sodium laureth sulfate and others.
Make sure you never buy a cleaner that contains to be eco-friendly or organic while having any of these ingredients written on the label.
What Are The Best Biodegradable Cleaning Products To Buy Now?
There are certain cleaning products that are do not carry the previously mentioned seals or labels, but this does not mean tat they are not, in fact, entirely eco-friendly and biodegradable. For instance, Mrs. Meyers Clean Day, Dr. Bronner's, or Seventh Generation are three of the best examples of biodegradable cleaners that you could try right now risk-free. Other names that we could mention here refer to Earth Choice, Aubrey Organics, Earth Friendly, Grove Collaborative, or Method.
Grove Collaborative, for example, sells cleaning products that are fully organic and made of all-natural ingredients, with reusable packaging made from sustainable fabrics. They have created a vast range of cleaning products for homes, as well as personal care cleaning products, ranging from multi-surface cleaning products to dishwashing soap or even pet stain removers. Their products will help you considerably cut your carbon footprint and help you get closer to your zero-waste desiderate.
Method Home is another company that sells cleaners that contain all-organic ingredients and there are best known for their hand soap. Their products are eco-friendly, B Corp and they come in recycled packaging from ethical sources. They also display LEED Certificates and their products are cruelty-free and obtained with the help of renewable energy. The company has even initiated an excellent biodiesel shipping program and you are most likely going to love using their top detergents, cleaners, and hand soaps for long-lasting and satisfying results.
Seventh Generation is another example of an amazing company that produces organic and natural cleaners. They are most famous for their exquisite baby and menstrual care products and they also sell everything in recycled packaging from sustainable sources. Their top cleaning detergents, along with their all-purpose cleaners, and the popular wipes they are known, along with the natural, free-and-clear tampons, pads, and diapers have been helping them thrive over the last three decades. Their impact in teaching us how to go green for the sake of our own future, our people, and our planet.
Is Making Your Own Cleaning Products That Hard?
Lots of people might not be aware of this, but it is actually possible to make your own cleaning products at home, using all natural ingredients. To some voices, this would also be the safest and most accurate ways of making sure that you cleaners are only going to contain 100% biodegradable ingredients that will also turn the cleaners into biodegradable ones with zero impact on the planet.
That being said, it is possible to make anything from window cleaner to laundry detergent, hand soap, all-purpose cleaners and even toothpaste with things that everybody has in their pantry and kitchen cabinets.
The most popular and commonly met ingredients in the great majority of cleaning products made at home are lemon juice, baking soda, vinegar, and soap.
For instance, baking soda is an excellent deodorizer and scrubbing ingredient that will leave no scratch marks on your pots and cabinet surfaces and the rest of the items you would like to clean with it. Lemon juice is known for effectively cleaning, bleaching, and deodorizing surfaces, while vinegar is a powerful and all-natural germ exterminators, as well as a powerful cleanser and deodorizer. Natural soap is also a good surfactant.
How to make dishwashing soap
You are going to need the following ingredients:
organic liquid soap
a few drops of essential oil of your liking (5 or 6 drops)
a few drops of lavender oil (5 or 6 drops)
15-16 drops of lemongrass essential oil
empty and clean plastic bottle
Fill in the clean plastic bottle (a 22-ounce bottle should suffice) with diluted castile soap, then add all the essential oils (replace the flavors, if you want to) and shape well before using the dishwasher soap every time. When using it, make sure to add one or two tablespoons to your dishwasher.
To make your own kitchen sink cleaner, you can use a quarter cup of organic baking soda, half a cup of organic vinegar, a few drops of rosemary, lavender, lime and orange essential oils. All you need to do is mix everything together, then rinse with hot water, pour your newly-obtained cleaner inside the sink and use a soft cloth for wiping. Porcelain or stainless steel sink. You can also use some of it to maintain your disposals free of clogs and add more freshness.
Biodegradable cleaning products are special cleaning products that can thoroughly clean any home  and disinfect it, while protecting the environment and making sure no harmful or toxic substances that are not biodegradable will reach the soil, the air, and the waters. They are made from 100% biodegradable ingredients that will return to the earth in a certain period of time.
The EPA, short for the Environmental Protection Agency has introduced the so-called Design for the Environment or DfE label on cleaning products. The meaning behind this label is the fact that  the products have been manufactured using the safest ingredients possible.